Sexual Abuse and Assault Lawyers. What You Need to Know?
SEXUAL ABUSE AND SEXUAL ASSAULT
Sexual abuse and assault has become an epidemic in Illinois, and nationwide.  At Goldberg & Goldberg, we have vast experience representing the victims of Sexual Abuse and Sexual Assault, as well other victims of predatory behavior.  Our lawyers have represented victims of sexual abuse and assault at the hands of celebrities, artists, musicians, professional athletes, corporate CEOs, clergy, doctors, nurses, nursing home workers, day care workers and others in positions of power.  At Goldberg & Goldberg, we become partners with our clients in the healing process and believe that part of our mission is to assist every victim of sexual abuse and assault on their healing journey.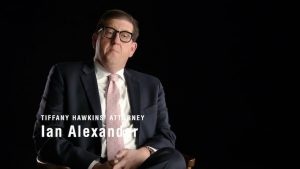 SURVIVING R. KELLY PART II, THE RECKONING
Our lawyers have pioneered sexual abuse and assault litigation in Chicago, Cook County, Illinois and Nationwide for more than twenty-five years.  Our lawyers represented the very first R. Kelly victim in ground breaking litigation in the Circuit Court of Cook County, Illinois.  We have stood behind that victim of Kelly's horrendous abuse for more than twenty years as well as other victims of Kelly's predatory behavior.
We have also helped clients stand up to abuse suffered at the hands of clergymen, including Catholic Priests.
WHY DOES OUR EXPERIENCE MATTER?  
At Goldberg & Goldberg, we are trial lawyers.  That means that we handle all of our clients cases and do not refer case out to other lawyers for the purpose of litigation and trial.  Why is this important?  There is an entire culture of lawyers advertising on the internet for cases that they cannot or do not handle.  These cases are referred to trial lawyers with actual experience in the courtroom.  There are hundreds of lawyers on the internet that claim to handle sexual abuse and sexual assault cases that have rarely seen the inside of a courtroom.  EXPERIENCE CANNOT BE EARNED BY ADVERTISING ON THE INTERNET.  Our lawyers have the experience to represent you in the trenches while you heal.